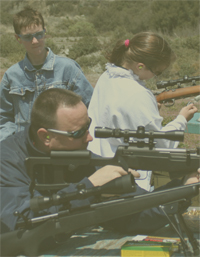 Welcome to the Lytle Creek Range ... We are a professionally managed shooting range located in the San Bernardino National Forest, north of the 15 freeway, near the Cajon Pass. We strive to provide your family with a safe, legal and fun place to shoot.

No steel core or tracer ammo allowed. Lytle Creek Firing Line does not rent firearms of any type.

Prices (Cash Only)
Shooter
$16.00
13 & under
$8.00
Archery Only
$9.00
Spectator
$3.00
First Responders
$14.00


Find us on Facebook!