THE RANGE IS CASH ONLY
$20.00/day     Adults
$8.00/day       Kids 13 and under
$3.00/day       Spectators Not allowed to handle firearms
$20.00/day      Archery Only
LYTLE CREEK FIRING LINE DOES NOT RENT FIREARMS.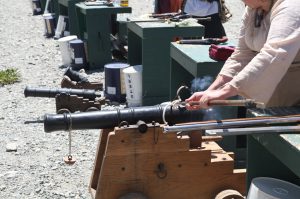 Target stands with printed targets are available for $6.00 each.
Snacks and basic shooting supplies are available at the range.
All California compliant firearms are welcome at Lytle Creek Firing Line, including black powder firearms.
"Pre-Ban", the semi-automatic center-fire rifles with detachable magazines purchased prior to 2000, "modern sporting rifles" require accompanying DOJ paperwork and 10 round magazines. Firearms chambered specifically for 50 BMG are prohibited on Lytle Creek Firing Line, 416 Barrett and 510 DTE are welcome.
We also provide facilities for archery, BB, and Pellet guns.